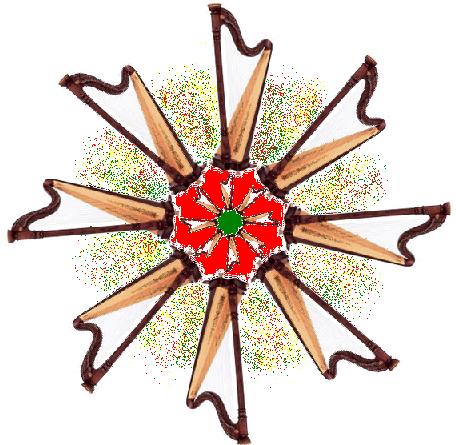 FOURTH ANNUAL
Harp-Felt Christmas
Start your holiday on a peaceful note!
This special, one-of-a-kind concert delivers holiday music for heart and soul!
The program will include original arrangements of Christmas carols and holiday favorites, performed by 36 harps!
Harrisburg Harp Orchestra, one of the nation's largest harp ensembles, performs all original arrangements composed by Louis Lynch.
<![if !supportEmptyParas]> <![endif]>
Sunday, December 2, 2007
4:00 pm
Trinity Evangelical Lutheran Church
2000 Chestnut Street, Camp Hill, PA 17011:
$10 general admission
Advance reservations required.
Order by check or money order before
November 25, 2007
Send payment, number of tickets and return address to:
Harrisburg Harp Orchestra
PO Box 700
Camp Hill, PA 17001-0700
Previous concerts have sold out.
Reserve your tickets today!
<![if !supportEmptyParas]> <![endif]>